DataCentres Ireland delivered over 1600 attendees, which is a 10% growth and the largest attendance in the events history.
The tone of the show was Quality vs Quantity and is best summed up by one of our exhibitors, Jason Cummins, Country Manager Ireland, Hellermann Tyton, who said "We're delighted with what we got out of DataCentres Ireland, we had some really solid enquiries and made contacts in organisations that we have been targeting for a number of years, which we would not have achieved if we had not been exhibiting." And they were not the only company to express this thought.
The DataCentres Ireland Conference Programme was hailed as a great success. Featuring Keynote presentations from Garry Connelly – Host In Ireland, Niall McEntegart – Facebook and Minister Pat Breen, TD. all were well attended with as many as 190+ packing the room from front to back and with standing room only.
"Congratulations to the whole Stepex team on an excellent DataCentres Ireland 2018. The speaker line-up was exceptional. You managed to get all the key public sector agencies & the government to present & engage. You also got the hyperscales. The exhibitors were equally good. Liquid cooling is maturing nicely, I learned, and is now ready for largescale deployment. Well done again." Tom Blake, Director,Arup
The size of the event means exhibitors and delegates had the time to engage with each other, network and do business.
"Just wanted to thank you for the invite to participate in the DataCentres Ireland at the RDS in Dublin this week.
This event gets better every year. It provides an ideal focal point for suppliers, policymakers, utilities and data centre developers / operators to interact in an informal setting. So many conversations, I didn't see the two days passing." David McAuley, CEO, BitPower
The importance of the Conference sessions to the delivery of quality attendees should be recognized, as many had planned the timing and length of stay to allow them to hear particular talks/sessions.
"The success of this year's DataCentres Ireland can be judged by the number of companies who have already booked their place at the 2019 event." Says Hugh Robinson, Event Director "Over 70% of the total space booked at this year's event has already been reserved by this year's exhibitors and this is before the main sales campaign begins"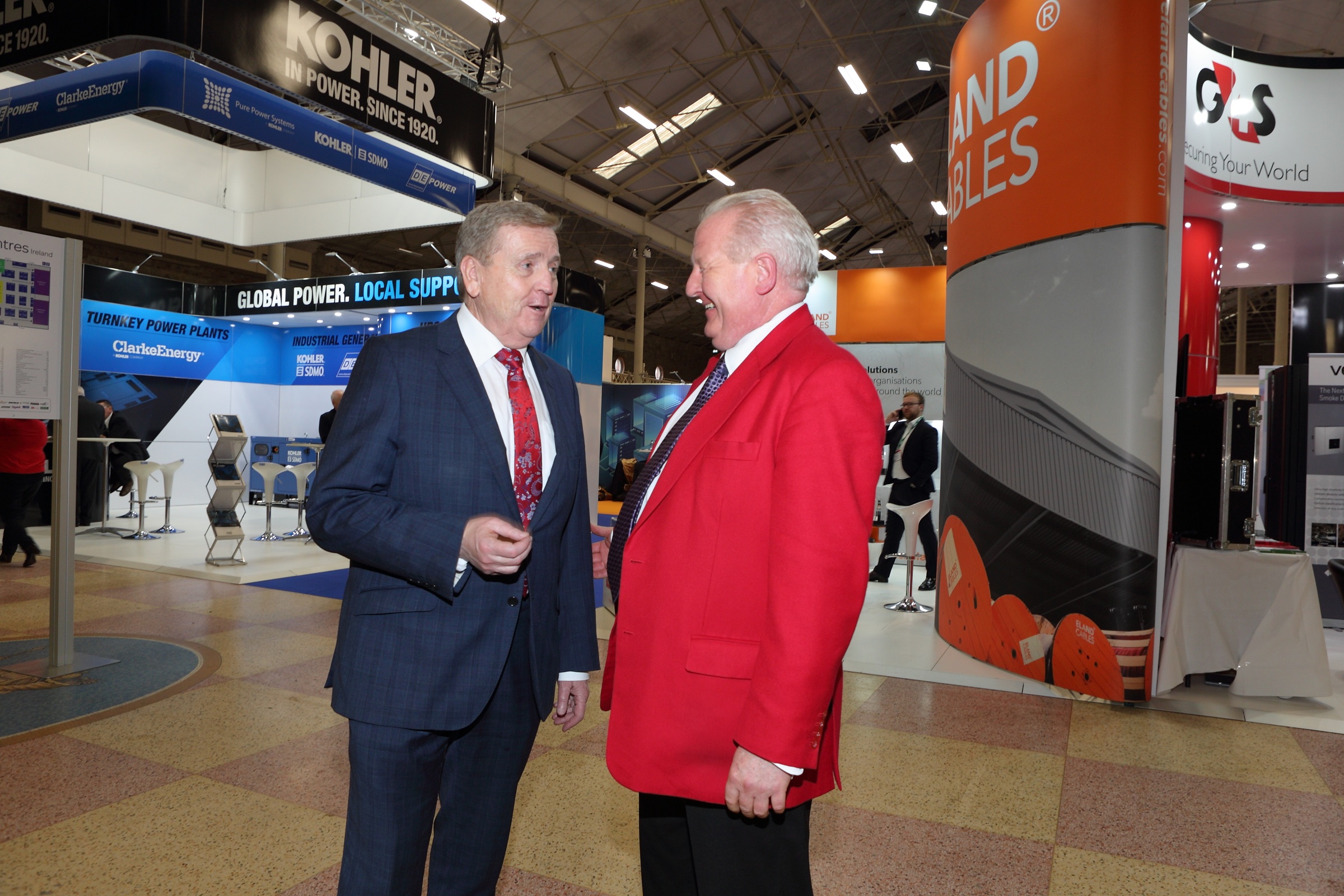 DataCentres Ireland 2019, will held in the Main Hall of the RDS on the 19 – 20 November 2019. Should you want to know more or to reserve your stand contact the DataCentres Team on +44 (0) 1892 518877 or email: datacentres@stepex.com – Book now and capitalise on the Early Booking & Settlement Discount